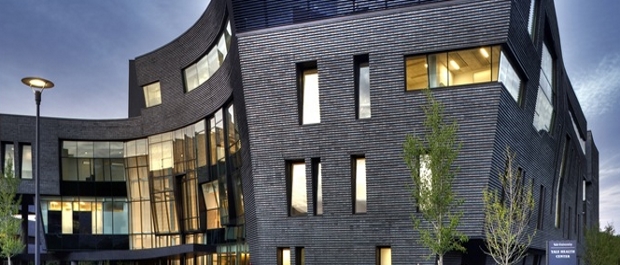 Through-Wall Flashing Compatibility, Sustainability and Performance
Through-Wall Flashing Compatibility, Sustainability and Performance
Understand the performance characteristics, the recycled/recyclable content, the ability to survive installation, and life cycle costs of the different through-wall flashing materials.  York Flashing presents an AIA accredited seminar* which will discuss the composition, costs, installation, and performance characteristics of each type of flashing.
Topics Covered:
Learn about the composition of each type of flashing and their effects on sustainability and life cycle costs
Have a better understanding of how to specify through-wall flashings and avoid compatibility issues
Understand the performance characteristics different types of commonly used cavity wall materials and how to create a resilient flashing system.
Recognize necessary accessories and challenges of installation
Speaker
Meagan Elfert CSI, CDT, LEED Green Associate
Regional Sales Manager
York Flashings
Meagan earned her M.S. in Management and B.A in Psychology from McDaniel College. Prior to working in the construction industry, she worked as a Human Resources director at a non-profit agency. Meagan is currently active in the local CSI and USGBC chapters and serves as a Director on the board of the Baltimore CSI Chapter.
Meagan gives presentations on flashing compatibility, sustainability, and performance to architectural, engineering, and consulting firms across the country. She assists in overseeing and managing York's independent representatives across the east coast. Meagan also provides trainings for masonry contractors and performs job site visits to ensure best flashing installation.
Meagan and the York team are dedicated to enhancing the building envelope by focusing on flashings that are affordable and last the life of the building to give the industry materials that match the test of time.
CONTINUING EDUCATION

 This program meets AIA/CES criteria for 1 LU/HSW learning units, which will be reported directly to AIA.