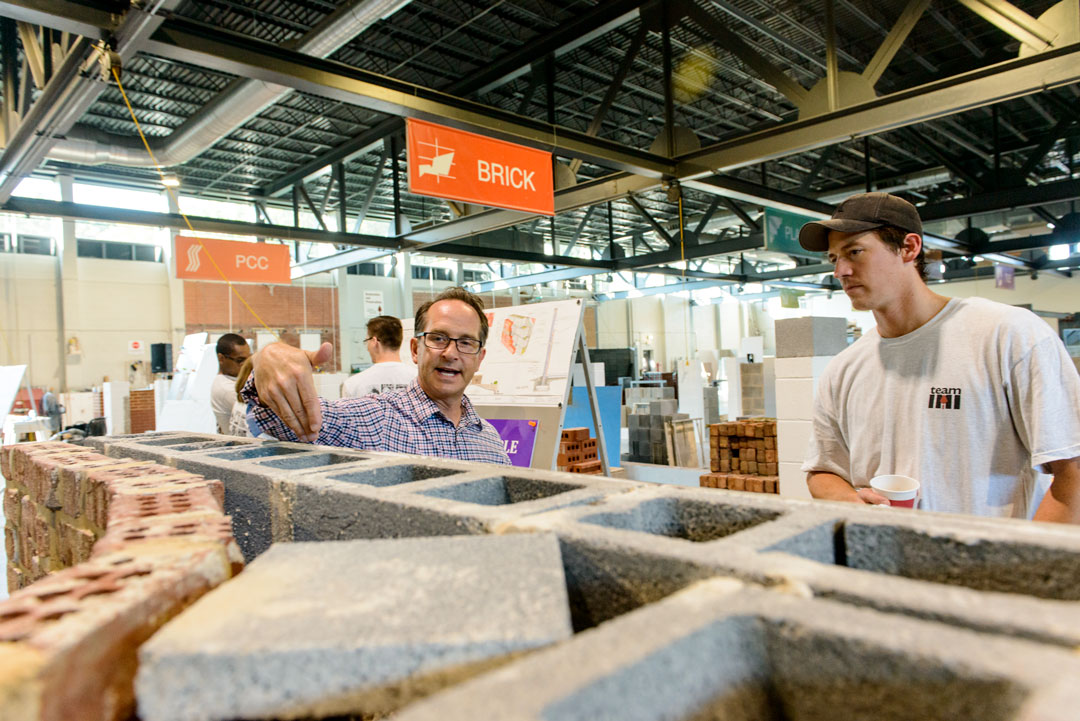 Devil's in the Details – Hands-On with Masonry
Devil's in the Details – Hands-On with Masonry
Course Number – MDHO25
Provider Number – G390
2.5 LU/HSW
[products skus="2019-5-21″]

About this Course
Attendees will learn about the requirements for flashing types, locations, installation techniques, and how to avoid flashing failures. Learn about air & water barrier types (liquid, self-adhering membrane, insulation), vapor permeability, transitions, penetrations and how to handle some complex installation details. View a demonstration of flashing and air / water barrier installation.  The hands-on component will allow participants a better understanding of correct brick installation techniques and will demonstrate options for water-resistive barriers, air barriers, flashing, end dams, weep vents, veneer ties, insulation and movement joints.
Presenter
Mark Swanson
Director of Industry Development and Technical Services
International Masonry Institute
Mark is a Licensed Architect, NCARB Certified and LEED Accredited Professional who brings years of experience working in a design-build environment delivering BIM solutions. He has a Bachelor of Architecture from the University of Minnesota.