Description
We are excited to offer a discounted 2 for 1 special this November!
Join us on Thursday, November 17th at Kraus-Anderson's continued education facility (KAU) downtown Minneapolis for 2 educational programs presented by the ABAA
Thank you to our sponsors:

Building Enclosure Architectural Details – Conveying Construction Drawing Clarity
1.0 LU/HSW
Designing an air-tight, water-tight, and energy efficient building requires an understanding of the anatomy of the entire building enclosure in order to build structures that will perform as intended. A lack of understanding of these concepts translates into poor and incomplete architectural details, gaps in design information, and exterior wall components that cannot be properly installed, leading to contractors "figuring it out on the field". This presentation will touch upon basic concepts of building science and how drawings can be improved to create beautiful, sustainable structures that function properly, by conveying clarity on building enclosure details at foundation-to-wall, roof-to-wall, window-to-wall, penetrations, and at dissimilar material transition points.
Understand the importance of building enclosure architectural details and the consequences of not including necessary details as part of construction documents
Learn what exterior wall envelope details must be provided according to code and best practices for meeting code
Understand Building Science effects on the architectural design
Understand how material and sequencing can play into the constructability of a design
Building Enclosure Pre-construction Meeting
1.0 LU/HSW
A pre-construction meeting is a crucial part of the construction process which should be specified and outlined in several section of the project manual as part of the quality assurance specification. It is paramount to coordinate pre-construction meetings with team members on the building project, as this establishes expectations upfront for the installation and subsequent warranties of the components of the building enclosure. By having a pre-construction meeting prior to the commencement of field operations, the owner, design team, general contractor, sub-contractors, and manufacturers are presented with the opportunity to discuss and resolve issues the various trades might encounter during the construction process. It is the intent of this presentation to explain the foundation of a building enclosure pre-construction meeting and to help foster a collaborative approach to information sharing that will minimize construction problems, delays, and manage risks.
Understand where in the specification the pre-construction meeting should be specified and what divisions should be referenced
Understand what trades should be present and why
Understand how to coordinate the building enclosure components and why it's important to coordinate them
Understand how to resolve compatibility and installation issues that may arise out of a preconstruction meeting
Understand what specific details to look for and why they should be discussed at the preconstruction meeting.
Presenter:
Melissa Payne, BECxP, CxA+BE, CDT, Building Enclosures – Construction Management Specialist; Level II Building Science Thermographer, Tremco Commercial Sealants & Waterproofing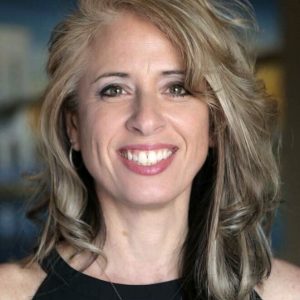 About the presenter:
Melissa Payne is a subject matter expert for Tremco Inc. where she serves as a national Building Enclosure Construction Management Specialist. She specializes in assisting construction manager/general contractors with QA/QC practices and is focused in the construction of high-performance leak-free structures. Prior to joining Tremco, Melissa provided building envelope commissioning and consulting services, and conducted forensic investigations as a building enclosure consultant. Prior to providing building enclosure consulting, she was an owner's representative for a municipal utility company where she managed the maintenance, restoration and construction of over 150 structures.
This presentation will be an In-Person Event along with a Virtual Meeting for those who cannot attend in person. Virtual Meeting details will be sent out with meeting registration via separate email from Zoom.
Thursday, November 17, 2022
11:00 AM – 2:00 PM
Agenda:
Here is the Meeting Agenda:
11:00 AM – Check-in and Box Lunch
11:15 AM to 12:15 PM – Presentation #1
12:15 PM to 12:30 PM – Intermission
12:30 PM to 1:30 PM – Presentation #2
1:30 PM to 2:00 PM- Q&A and Networking
2:00 PM – Meeting Adjourned
In-Person and Virtual/Online Meeting
COST
In-Person Members – $10
In-Person Non-Members – $25   
Virtual Only Participant Member – FREE
Virtual Only Participant Non-Member – $20